News 2017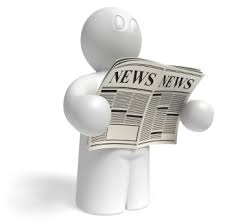 DuPont and Fujian Longxi – the next step in Aircraft control
June 15, 2017
With the help of Allawos & Company, DuPont and Fujian Longxi Bearing (Group) Corporation Limited ("LS") have teamed up for the 2017 Paris Air Show to present their collaboration on the design and manufacture of innovative spherical bearings in aircraft design.
DuPont and Fujian Longxi, the only Navair (AS81820 Type A, MS standards) certified company in China, have worked together to develop self-lubricating bearings for use in the actuation of airframe control systems. The collaboration, which began in 2016, brings spherical bearing design and wear resistant liner expertise together into a superior performing bearing family which play a vital role in critical tasks such as flight control systems, landing gear, and a wide range of other aircraft functions. These bearings, which improve performance and reduce cost for aerospace companies are on the market now DuPont and Longxi will offer solutions for a wide range of aviation applications, such as mechanical and fly-by-wire flight control systems, helicopter rotor controls systems, landing gear, doors, engine controls, thrust reversers, VGV systems, blocker doors and airframes.
The DuPont™ Vespel® bearing liner for self-lubricating bearings has been successfully applied to the Fujian Longxi spherical bearing, allowing the bearings to meet the stringent new standards of SAE AS81820 type "A" attaining maintenance free certification for 4 times as long as the industry average.
DuPont will work with Aircraft Engine and Nacelle OEMs to offer the best liner solutions, while Fujian Longxi will develop bearing solutions applications for Fixed Wing Aircraft, and helicopters.
Mr. Loic Chereau, global aerospace segment leader for Vespel® at DuPont Performance Materials (DPM), stated that "We are delighted to present the fruits of our collaboration at the Paris Air Show. There is no better place to show how these bearings create new and exciting opportunities in for our customers".
Longxi's Chairman of the Board Mr. Zeng stated that "global cooperation such as this is key in achieving technological breakthroughs and we very much look forward to presenting our solutions at the Paris Air Show"
Find out more at the Paris Air Show from Monday 19 June to Sunday 25 June at www.siae.fr/en/
DuPont Performance Materials (DPM) is a leading innovator of thermoplastics, elastomers, renewably-sourced polymers, high-performance parts and shapes, as well as resins that act as adhesives, sealants, and modifiers. DPM supports a globally linked network of regional application development experts who work with customers throughout the value chain to develop innovative solutions in automotive, packaging, construction, consumer goods, electrical/electronics and other industries. For additional information about DuPont Performance Materials, visit plastics.DuPont.com.
DuPont (NYSE: DD) has been bringing world-class science and engineering to the global marketplace in the form of innovative products, materials, and services since 1802. The company believes that by collaborating with customers, governments, NGOs, and thought leaders we can help find solutions to such global challenges as providing enough healthy food for people everywhere, decreasing dependence on fossil fuels, and protecting life and the environment. For additional information about DuPont and its commitment to inclusive innovation, please visit http://www.DuPont.com.
Fujian Longxi Bearing ("LS") specializes in the production of spherical plain bearings (SPB), high-end bushings, tapered roller bearings, gears, gearboxes, and machinery parts. It is also known as one of the Top 100 Enterprises of China Machinery Industry Core Competence, Key National Torch Plan High-Tech Enterprises and National Innovative Pilot Enterprises. LS is the largest supplier and exporter of spherical plain bearings in China, and has two Chinese well-known marks, i.e. "LS" and "FJ". Ls has built a dedicated technical and manufacture facility that will only focus on aerospace bearings & bushings, incorporating AS81820 and EN standard. For more information about aerospace bearings & bushings, please visit http://www.Longxibearingusa.com and please feel free to send your email inquiries to info@Longxibearingusa.com.
"Whatever the mind can conceive and believe, the mind can achieve."
- Dr. Napoleon Hill


1200 E. Historic Route 66, Suite 201 | Glendora, CA 91740 | (626) 335-5015
Copyright © 2015-2023 Allawos & Company