News Archive 2014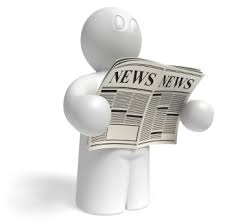 January 2014
As we embark on a New Year, Allawos & Company would like to thank all of its customers, support resources and of course our team for helping build a successful and professional Company. We look forward in forging new relationships and helping business reach their goals in the New Year.
May 2014
Allawos and Company was named to be the sole business development arm for Hydra Miser in the US.
This unique agriculture product is able to save up to 50% in water costs over traditional drip irrigation technology with greater achievable growth for plants.
As much as the Western United States is suffering through one of the worst droughts in decades, this product is not only timely but necessary.
February 2014
Allawos & Company is pleased to announce the addition to our team Mr. Magnus Caspar a Senior Consultant that is a "C" level business development specialist with specialties in finance, asset management, venture capitalist and executive coaching.
As a worldwide business professional, Magnus speaks six languages including English, Swedish, German, Norwegian, Danish and some French and has significant global travels.
Please refer to "Our Professionals" section for Magnus' complete biography.
---
Allawos & Company is please to announce the addition to our world-wide team Mr. Alex Kam as one of our senior consultants and board member.
Mr. Alex Kam is a dynamic global businessman with decades of leadership whether as a public servant aiding members of Congress in global affairs or establishing a running multi-million dollar organization as a founding member.
Mr. Kam has founded banking institutions and currently serves as a member of the board of directors at Pacific Alliance Bank. Mr. Kam also serves as a member of the board of director of Godfrey (China) Limited and has been added as a principal with Allawos & Company.
For over the past six years, Mr. Kam has served as Vice Chairman of China United Industrial Co., Ltd., a manufacturer of consumer electronics in China. From aerospace engineer to an accomplished business man as well as a diplomat, Mr. Kam has shown a wide array of talents. Mr. Kam received a bachelor's from UCLA and a master's in science.
April 2014
Allawos & Company has been selected and added to the team of professionals at Formula Four Oxygenated Water to assist in worldwide business development. We are off to a great start and look forward to being a part of this new and exciting brand that is poised to create and dominate this new market.
---
On July 16th, 2014 Allawos & Company move its company headquarters to larger facilities at historical route 66 in Glendora, California. Our new address is:
1200 E. Route 66 Suite 201
Glendora, CA 91740
---
Allawos & Company pleased to announce Charles Meisner, Inc. as our new client. We will be providing a variety of optimization strategies to increase their worldwide competitiveness.
"Nobody can make you feel inferior without your permission."
- Eleanor Roosevelt


1200 E. Historic Route 66, Suite 201 | Glendora, CA 91740 | (626) 335-5015
Copyright © 2015-2023 Allawos & Company